VJ GRAPHIC ARTS, INC. is a commercial printing press located in Metro Manila, Philippines. We offer offset printing, digital printing, large format printing, UV printing, DTF printing and screen printing services.
Do you have a tight deadline? Have it printed within the day. Call or message
+63917-143-7443
and we will send you a quotation for digital printing within minutes.
OFFSET PRINTING
It's the most economical way to print in bulk.
Average production time of 5-7 working days depending on the complexity of the project.
Offset Printing Services
Get a quotation within the day.
Call 8372-0886, 8372-6167, or +63917-143-7443.
Est. 1983
We have years of experience in the printing industry, servicing both local and international clients.
In-House
We control every step in the production process. We have both digital and offset presses. We also own the binding machines and other post-press machines/processes.
All Project Types
We've pretty much done every type of project - from business cards to complicated coffee table books and packaging. 
All-In Prices
No hidden, additional costs. Our quotations includes delivery fees, overtime fees, etc.
Low MOQ
Digital printing has a low minimum order quantity. Print only what you need and order additional copies when you need more.
Nationwide Delivery
We deliver nationwide. Metro Manila deliveries are handled by our own delivery messengers and vans. Orders for other locations in Luzon, Visayas and Mindanao are delivered via LBC or as cargo via bus lines.
Department of Finance Coffee Table Book
Department of Social Welfare and Development Coffee Table Book
ONLINE PAYMENTS
You can now order and make payments online.
Online Payments & Bank Transfers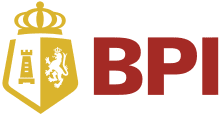 We are a commercial printing press company located in Metro Manila, Philippines.
Address: Ground Floor, Future Point Plaza 3, 111 Panay Avenue, Brgy. South Triangle Quezon City
Factory: 129 Sumulong Highway, Brgy. Mambugan, Antipolo, Rizal
Phone: (+632) 8372-0886, 8372-6167, 8373-0767
Email: [email protected]
We offer Offset Printing, Digital Printing, UV Printing, Large Format Printing, Screen Printing, Graphic Design, Editorial and Photography Services.