Looking for Wall Calendars?
Wall Calendars are the perfect year-end gift to your business partners. 
Whether at home or in the office, wall calendars provide a click-free way to keep track of important events. They also add a personal touch to an office space or home desk, especially those with custom themes. Their placement on the table or office desk ensures easy accessibility, allowing users to stay on schedule as they go about their daily activities.
Increase Brand Awareness with Custom Designed Wall Calendars
Custom designed wall calendars not only allow business people to track important meetings and events but also represent a great tool for brand exposure. When used as free giveaways to potential clients and suppliers, these calendars provide a cheap and effective way to advertise a company's goods and services. Being items of daily reference, they ensure that clients see a representation of a brand everyday, boosting exposure.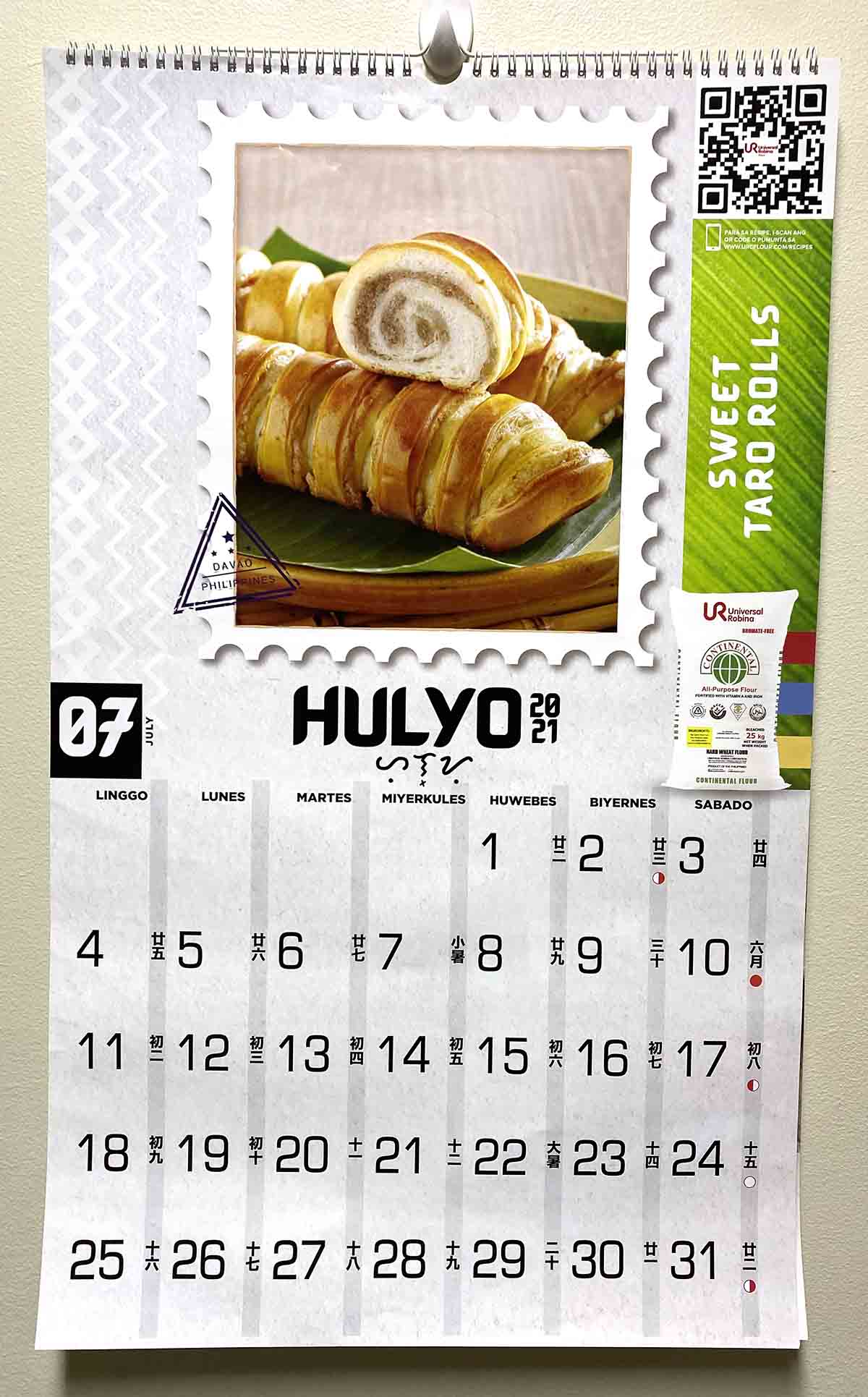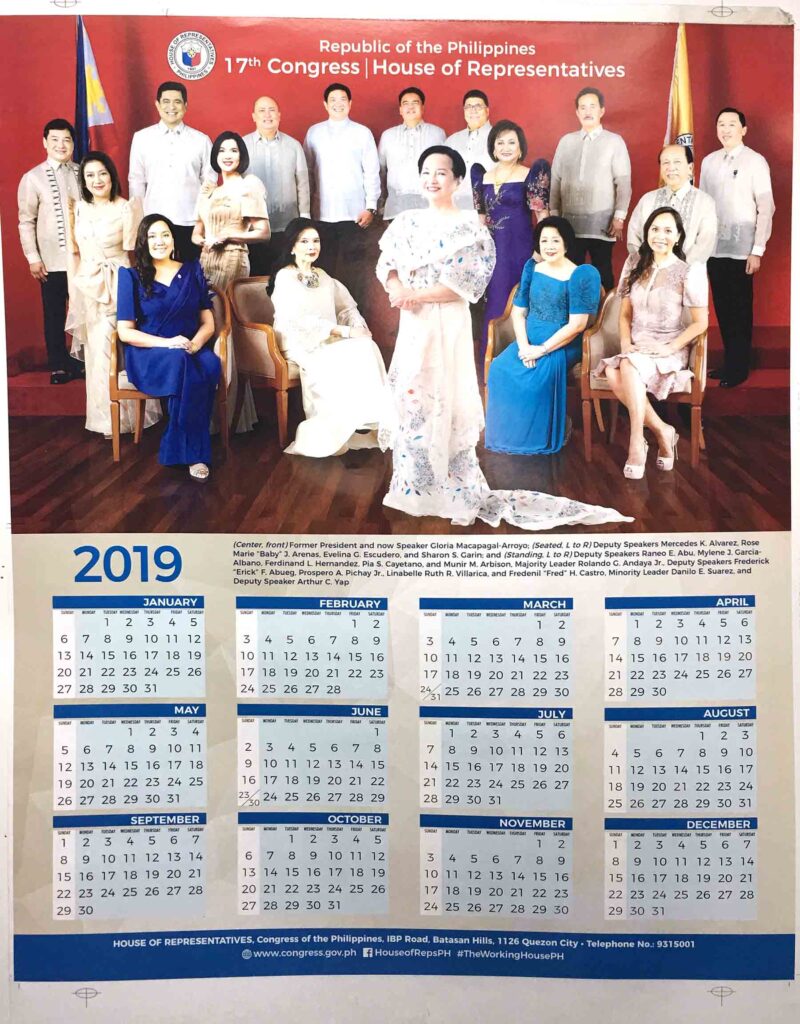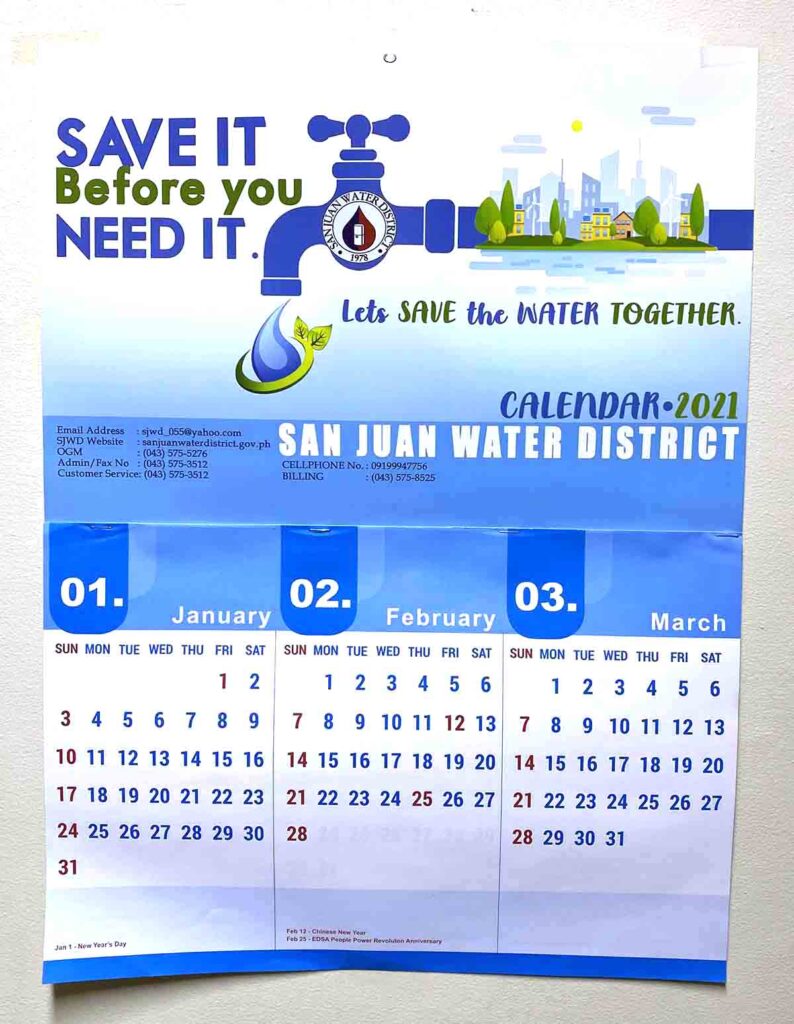 Choose between portrait or landscape option. Cost is the same for either size.
Choose how many sheets / leaves you prefer.
Over 100+ templates to choose from
We can change the color scheme, fonts, etc. to match your company logo and colors.
For orders booked before the end of October, lay-out of calendar is free. Customer will just need to provide logos, product pictures and text. Free delivery within Metro Manila, but we can also deliver nationwide using LBC (additional charges will apply).
If you have any questions, please call us.
We are a commercial printing press company located in Metro Manila, Philippines.
Address: Ground Floor, Future Point Plaza 3, 111 Panay Avenue, Brgy. South Triangle Quezon City
Factory: 129 Sumulong Highway, Brgy. Mambugan, Antipolo, Rizal
Phone: (+632) 8372-0886, 8372-6167, 8373-0767
Email: [email protected]
We offer Offset Printing, Digital Printing, UV Printing, Large Format Printing, Screen Printing, Graphic Design, Editorial and Photography Services.